a present for everyone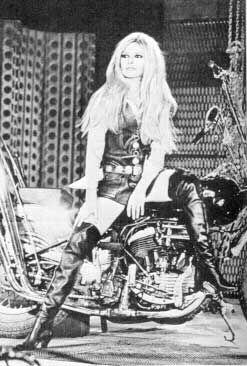 To all the fabulous people who have visited this site in the past month-
a big thanks for making the hit counter reach 10,000!!!!
as a big thanks- and a bribe to keep coming back to visit,
i give you this video (38.9 mb).....
Brigitte Bardot- opening title sequence from the '68 special,
plus her singing the fantastic 'harley davidson'.
it is so cool.....

enjoy it!

be it!

live it!
click bardot here